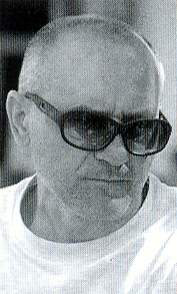 Birth:
Born in ROUMANIA 1952
General:
sculpture, drawing, volume – new materials: decoration/fashion design__2_.Fonder member of the Byblos Art Center, Lebanon_2003_.Fonder member of the International Sculpture Center, Chateau de Lignan, Fra_2002_.Published the AISS bulletin (International issue and "Special Japan" Issue)_1989_1991.Fonder AISS – International Association Sculpture Symposiums, Paris._1986_.
Prize:
First Prize, Teulada, Italy_1988.
Sculpture Prize, Budduso, Italy_1986.
"5 Winers Monumentale Sculpture International Competition" CREDAC, Ivry-sur_1985.
Art Prize, Bilan d'Art Contemporarly, France._1984.
Cite International des Arts Grant, Paris._1983.
Sculpture Prize Dante Alighieri Biennial, Ravena, Italy_1981.
"Arta" Sculpture Prize, Romania_1980.
Romanians Fine Art Association Grant, Italian Culture Center in Perugia Gra_1979.
Frederic Storck Fondation, Sculpture Grant, etc_1978.
Qualifications:
Fine Art Academy, Bucharest. Diploma in sculpture 1975.