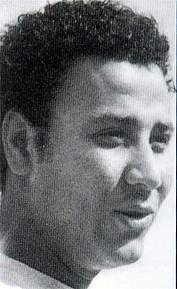 Exhibition:
• The 8th , 10th , 11th and 12th Youth Salons.
• The 4th Cairo International Biennale for Ceramic.
• Port Said Biennale.
• Thirty six Young Artist Contest.
• Twenty Six National Exhibition.
• The 3rd and 4th Miniatures Exhibition.
• ( Egyptian Eyes ) in Doroub Hall
• The 1st and 2nd El Neetaq Festival.
• ( Ya Nakhla Ya Okhty Exhibition ) in Mashrabia Hall
• 2001 4th Roma And Mediterranean Country Biennale in Sarajevo
• The Modern Egyptian Art in Netherlands
Prize:
• The Young Artist prize at the Fourth Cairo International Sculpture Biennale.
• First Sculpture prize at the 10th Youth Salon.
• Aida Abdel Karim prize from of Fine Arts Association.
• Salon prize in 12th Youth Salon.