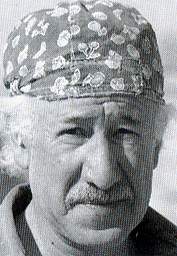 General:
Professor of Art, Wellesley College, Wellesley, MA_1984_2003.Sculpture Faculty, art Institute of Boston, Boston, Ma_1982_1984.Sculptor in Residence Bentley College, Waltham, MA_978_1979.
Prize:
N.E.A Design Arts/ Visual Arts Program, Governor's Design Award ( Dr. Angel)_1986.
N.E.A Art in Public Spaces_1984.
WBZ- Fund for the Arts Grant_1983.
IV Bienal de Arte Medellin, Colombia, Guest Sculptor_1981.
Qualifications:
Montserrat College of Art, Beverly, MA_1974. Lowell Technological Institute, Lowell_1970. University de la Plata, la Plata, Bueno_1967.