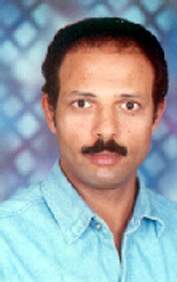 Birth:
Born in Arab Republic Of Egypt
Exhibition:
Youth Salon - Internal .
Port Said Biennale - Internal .
National Exhibition of fine arts- Internal .
Sinai and Swiss canal exhibitions - Internal.
Participated in the workshop of 2nd Aswan International sculpture symposuim-Internal -1997.
6th Aswan International Sculpture Symposium - Internal - 2001.
Prize:
Second prize in Sculpture, Port Said Biennale 1992_1992. 3rd prize in sculpture Port Said Biennale1994_1994. Honorable prize in sculpture Port Said Bienniale 1996 / 1998.
Qualifications:
Graduate from art Education College_1987.