Ahmed Shawky - The prince of poets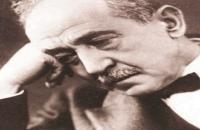 One of the pillars of modern Arabic poetry, and the pioneer of the Arab poetic renaissance, he ascended the throne of Arab poetry and was called the Prince of Poets, and Shawky was known for his abundant production of poetry, and he wrote plays with which he emulated the models of Western poets. He was born in Cairo in 1869 AD, and completed his secondary education in 1885 AD, then he joined the Law School where he studied law, and next to it he studied French language translation, and after graduating from the Law School, Khedive Tawfiq sent him to France to complete his law studies, then he returned to Egypt in 1892 AD.  He was educated in a diverse culture, he devoted himself to reading the books of Arabic literature by Abu Nawas, Al-Buhtari, Al-Mutanabi, and Abu Tammam, and the books of great writers such as Al-Jahiz, in addition to books on language, jurisprudence, and hadith.  Ahmed Shawky strongly influenced the Islamic aspect of his poetry, especially his influence with The Holy Qur'an from which he drew his citations on what was described in his poetry, and one of his most important works is the poem Nahj al-Burdah and is one of the finest poems of the Prophet's praise, the Diwan of Shawqiyyat, the novels of the Virgin of India and Ladiyas, and the plays of Cleopatra and the Princess of Andalusia.  And the gold markets and the greats of Islam book. Shawky passed away in 1932 and recommended before his death that two lines of the poem Nahj al-Barda be written on his grave.
Fairouz Moon's neighbor .. & Christmas carols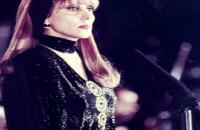 Fairouz is considered an icon of high-end Arab singers, as critics and the public agreed on her having a beautiful voice. For decades, she formed a successful trio with the Rahbani brothers and an unparalleled art school in Arabic music.  Fairouz sang for love, homeland and beautiful human values.  She carved her name with letters of light in the world of singing and provided a rich balance of fine art. She was born in Beirut, and began her artistic career in 1940 as a chorus singer on the Lebanese Radio, when Mohamed Fleifel, discovered her voice and included her in his team that was singing patriotic songs. Fairouz's serious start was in 1952, and her fame began in the Arab world since that time.  Most of her songs at the time were by the Rahbani brothers.  Fairouz's collaboration with the Rahbani brothers marked a new stage in Arab music, when Western and Eastern styles were blended with Lebanese colors in music and singing.  Fairouz's voice and its tenderness helped to always move to new areas. At a time when the common style was long songs, Fairouz presented short songs. Fairouz sang to many poets and composers; Among them are Mikhail Naima with a poem of Scattering, and Saeed Aql with the poem of The Badminton. Among her most important songs are "Agras Al Eid, Ya Mariam Al-Bekr, Subhan Al Kalema, Arsal Allah, Malhamet Al Quds" and she sang in front of many kings and presidents and in most of the major festivals in the Arab world. She was called several titles, including "Our Ambassador to the Stars," which the poet Saeed Aql called her to signify the sophistication and distinction of her voice.
Mohammed Al-Fayoumi Sheikh of the chanting
Sheikh Mohammed Al-Fayoumi was considered one of the giants of religious invocations and tawasheh in the last century. He was the first Azhari to sing, and he was called the "Sheikh of the chanting." Al-Fayoumi was born blind in 1905 in the Jamaliyya district, so God compensated him for his sight with a sweet voice and a delicate ear, which qualified him to rank in the first positions of chanting, His father enrolled him in Al-Azhar, so he memorized the Holy Qur'an and learned the fundamentals of its intonation under the authority of Sheikh Hassan Al-Jerisi, then he mastered reading the Qur'an. In one of the religious singing episodes, Daoud Hosni listened to him, and advised him to go for the religious chanting, which he saw best suited his voice, so Sheikh Al-Fayoumi responded to this advice, and accepted the chanting, listening to many imams, including Sheikh Ali Mahmoud, who he benefited from in how to perform the hymns, and he also listened to Sheikh Ismail Shukr and Sayed Eissa, and saved their work.  Soon, Sheikh Al-Fayoumi became a reciter and chanter, and gained the appreciation of elite readers and chanters. People considered Sheikh Al-Fayoumi as the natural extension of Sheikh Ali Mahmoud, who died in December 1946, and even became the moazzen of the Imam Hussein Mosque, after Sheikh Ali Mahmoud. Sheikh Al-Fayoumi was famous for his good company, generous hospitality, and quick wit which made his home a place of love and hospitality for everyone, His voice reached a great position that crowded the top singers in the last century, and he sat on the throne of religious singing and chanting in the beginning of the fifties.